Au Pair Japanese Connection was founded in 2011 to help assist young Japanese nationals to become au pairs in the U.S.A. The founder of the program, Akiko Imairi Selmon has been working in the international educaion industry over 15 years.
Our Partner: InterExchange Au Pair USA
InterExchange Au Pair USA, New York based non-profit organization, is our partner agency in the US with over 25 years of cross cultural exchange experience.
Benefits of using InterExchange Au Pair USA include:
Non-Profit organization
New au pairs will complete a 3 day New York training before arriving to host family
Competitive program fees and institutional support
Dedicated cooreinator to better serve each family's unique needs
Please contact InterExcahange if you are interested in having an au pair or questions.
Website:

Email:

Tel:
The Process
Our Japanese au pairs will register themselves within the IterExchange system, called Passport, after we screen their eligibility.
Likewise, participating host families also need to register within InterExchange to complete their application process.
All finalized documentation and program fees will be sent to InterExchange Au Pair USA.
To recruit excellent future au pairs
Au Pair Japanese Connection (AJC) is regularly organizing seminars and meetings in several cities in Japan, promoting the U.S. au pair program to Japanese nationals and recruit excellent future au pairs.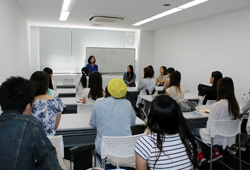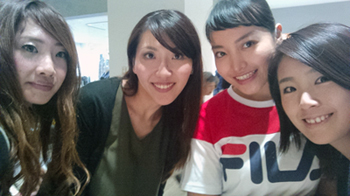 If you are interested in learning more about our excellent Japanese au pairs, please do not hesitate to contact us.